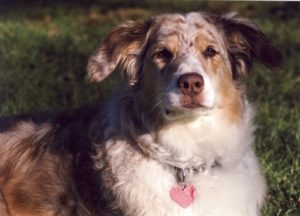 Did You Know fluoxetine could help?
A dog suffering from anxiety can be super heartbreaking and frustrating for a pet parent and can be equally difficult for the dog. There is a spectrum of anxiety based behaviors; OCD, fear, separation anxiety, storm phobias, and reactivity are just a few of them. A common anti-depressant called Fluoxetine is beneficial for a broad range of behavioral issues and works by increasing the effectiveness of serotonin in the brain which aids in the management of anxiety.
We recommend consulting with a veterinarian behaviorist or your vet to help determine if medication is appropriate for your dog. With their expertise, they can help you craft a plan based on your dog's health and your unique situation.
Fluoxetine can be so helpful when used as part of a comprehensive holistic approach. Your dog's journey to becoming a more confident resilient animal can be markedly improved by such drugs but understand, a pill is not a panacea. A training plan, diet, play-time, enrichment, and exercise are also essential in helping your dog thrive. Seeking help from an experienced positive force-free trainer will help you to build a customized behavior modification program for your dog's specific symptoms.
"Because fear and anxiety are common causes of aggression and other behavior problems, the use of punishment can directly exacerbate the problem by increasing the animal's fear or anxiety"
-American College of Veterinary Behaviorists
Other things to consider:
Fluoxetine does not work immediately. There is about a 2-3 week period for the medication to take effect.
Common, but not serious side effects include drowsiness, lack of energy, reduced appetite, vomiting, diarrhea, shaking, shivering, tremors, restlessness, or panting.
Disclaimer: The information provided in this article is solely for educating the reader. It is not intended to be a substitute for the advice of a veterinarian.